What to bring to Japan!? A difficult question! And while the specifics of your packing list might change whether it's summer or winter, there are some necessities you don't want to forget about, and some things you're better off buying after you arrive in Japan! So get your planning done right with some tips and tricks from JAPANKURU.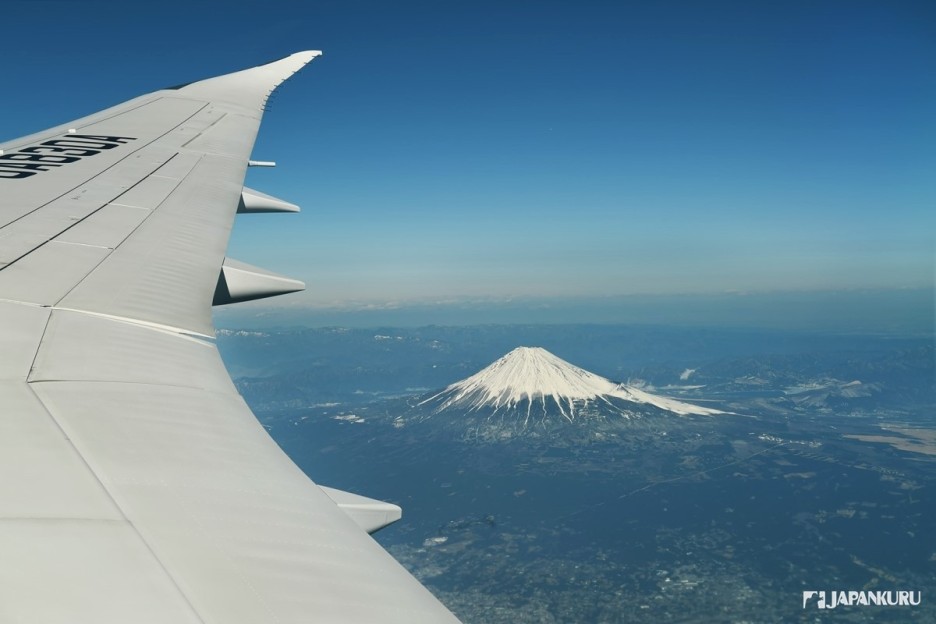 First Things First - Musts for Japan Travel
So many of us dream of visiting Japan for years before we finally make the trip, so it's easy to fret about all the preparations necessary before you head out on your way. First, we'll start with a few things to think about in the days before you leave!

① Travel Insurance
While we all hope for the best, emergencies do happen, and when you're preparing for a long trip to Japan, you might just want a little back up in case of the worst. (As we write this article, Japan has seen a sudden rash of trip cancelations due to worries over COVID-19. Imagine the pain of those who didn't splash out for insurance right now!) In the end, whether or not it seems worth it will depend on the person and the trip, but it's something to consider.

② Pocket Wifi
You absolutely do not want to end up paying for data roaming while you're all the way in Japan! There are a few choices that will keep you connected to the world even while you're on a Japanese getaway, each with pros and cons. Travel sim cards often give you your own phone number for temporary use, which means you can make phone calls, and just generally continue to use your phone as normal. Often the best deals for internet and social media lovers, however, are pocket wifi devices. Make a reservation and you can pick up a device right at the airport, giving you all the data you could want, throughout your trip.

③ Electric Adaptors
What you need to bring to Japan will depend on your country of origin. Coming from the United States? Well, you're in luck, the plugs are the same shape, so you only need to worry about devices that use a lot of power at once. For those coming from Europe or other parts of the world, the plug shapes and voltage are likely to be different, so make sure you grab an adaptor before you go!

④ Chargers, Backup Batteries, Mobile Batteries
Simple enough - we all use a lot of electronic devices these days, so don't forget your charger or run out of power halfway through the day!

⑤ Transportation Passes & Advance Tickets
During your travels, you might just end up using services or visiting attractions with tickets that are either cheaper or actually more easily available from overseas. Japan is really accomodating to tourists, in some ways! If you're planning on taking more than one trip on the shinkansen (bullet train), look into the JR Pass before arriving. If you're more of a Ghibli Museum kind of person, or perhaps you're looking forward to a theme park or two, check out the ticket situation as far in advance as possible!
While You're Traveling
While we all know to bring some shirts and some shoes (comfy ones, hopefully!) for the trip, we want to tell you what you'll probably want to bring with you every day during your travels!
Our choice for carrying all the necessary travel items all day? Naughtiam. It's a Japanese accessory brand that sells backpacks, bags, pouches, coin purses, wallets, and more, which makes it easy to organize all your stuff!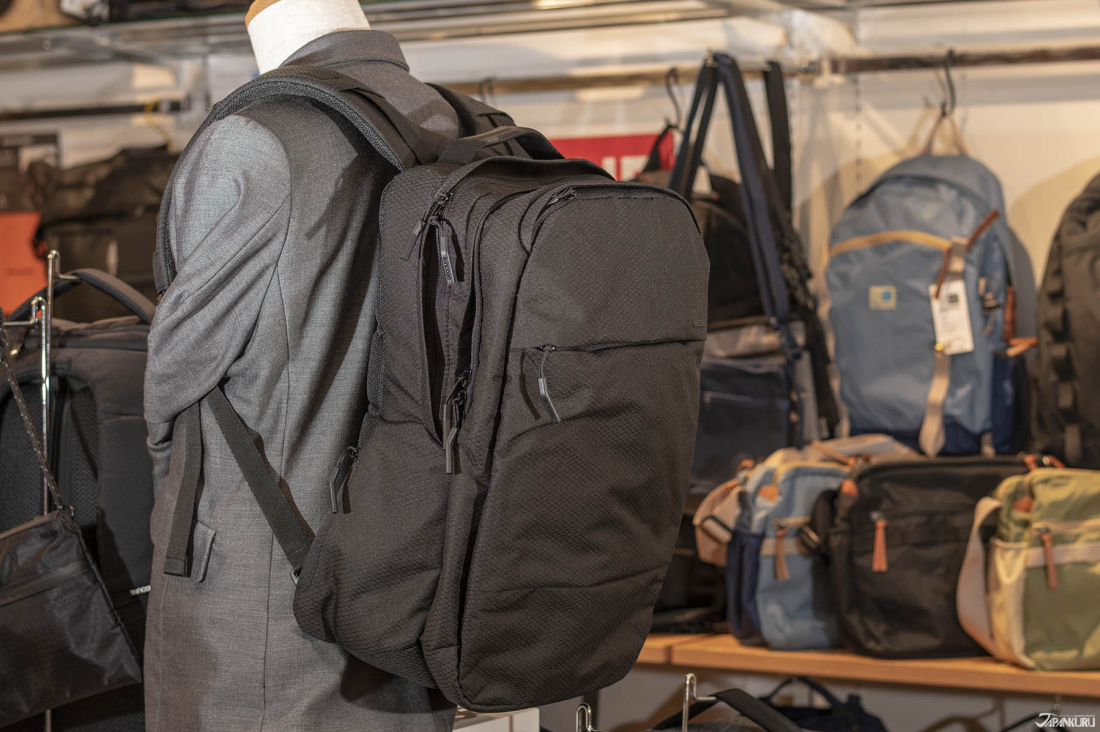 And, first things first, we really recommend you pick up a good backpack for your time in Japan! They can be used as convenient carry-ons on the plane, sure, but they also slide seamlessly into the role of "everyday bag" for many travelers. Japan is pretty low on pickpocketing, so you can safely stash your wallet and other necessities on your back without much worry.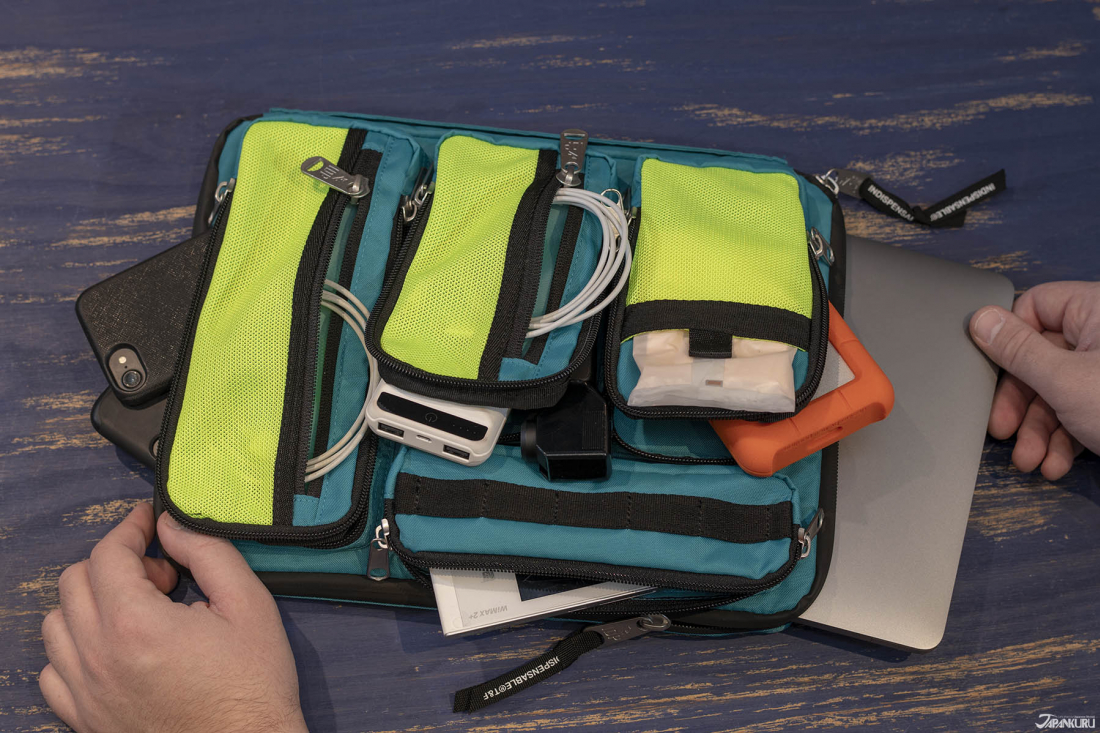 If you take your social media really seriously (thinking about vlogging your experiences in the land of the rising sun?), you might just become dependant on a bag organizer like this one. It's a computer/tablet case with pockets for all the cords and batteries (and maybe even gopros) that you need to pack alongside.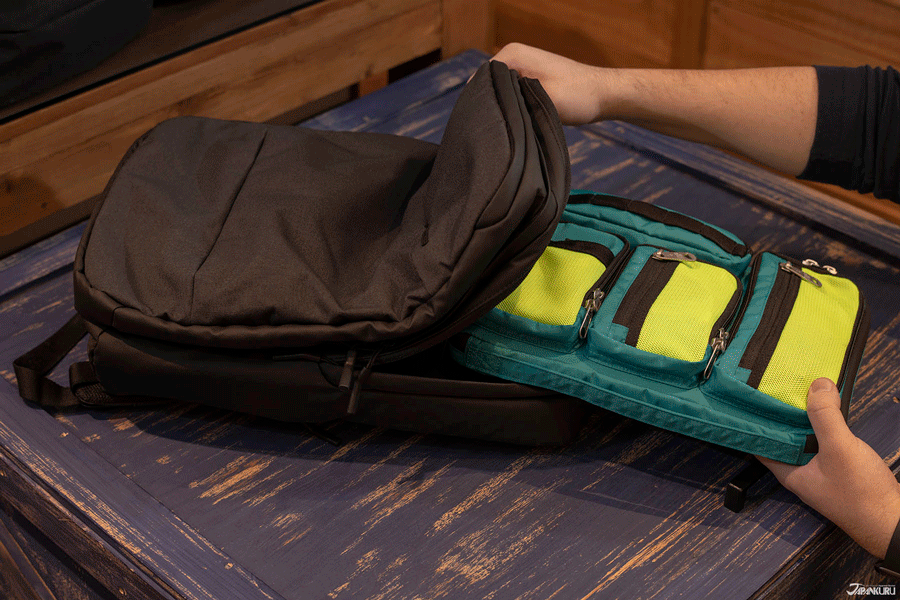 Stay organized, and make life simple for yourself. So convenient!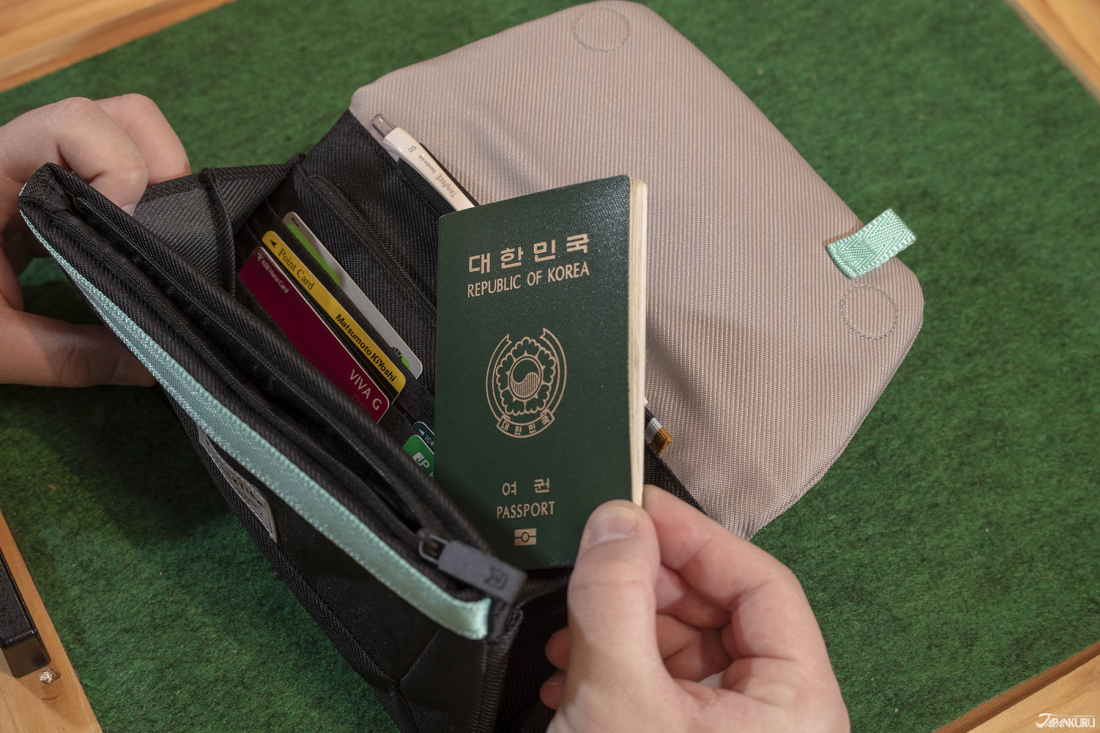 One important tip that tourists somehow often miss: you must carry your passport with you at all times in Japan! It's not only an important ID, but it's illegal not to have it with you. Plus, you need your passport to get tax-exempt discounts.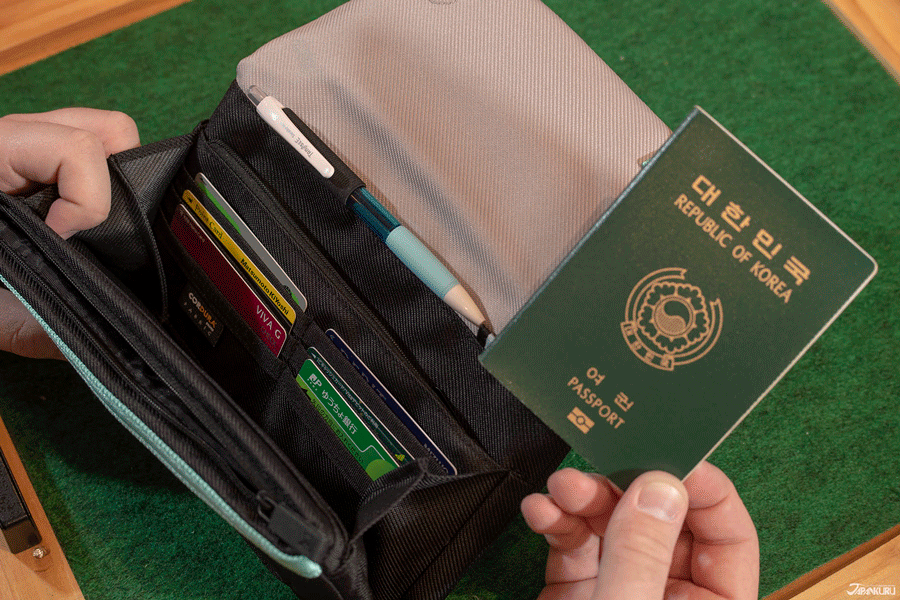 Which is why it's good to have a travel wallet that holds your passport and credit cards. Again, you're unlikely to get your pockets picked, but a subtle design like this one isn't a bad idea. And staying organized, so you don't lose your passport by accident, is even more important.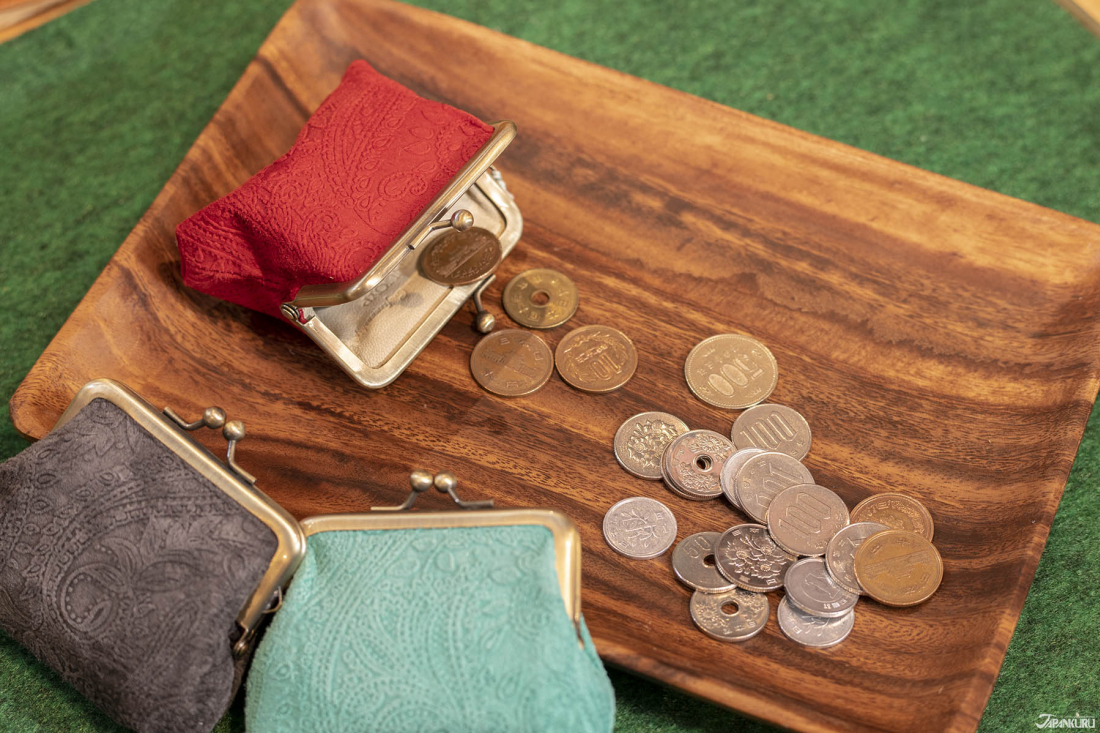 Often, one of the hardest things for foreign visitors to adjust to in Japan is the cash culture. Things are changing pretty rapidly, but especially in rural Japan, cash is still king! And that means you get a lot of coins back from just about every transaction. Trust us, these coins are worth something, don't go ignoring them or even throwing them away! Stash them in a little coin purse so you'll remember to actually use them during your next purchase.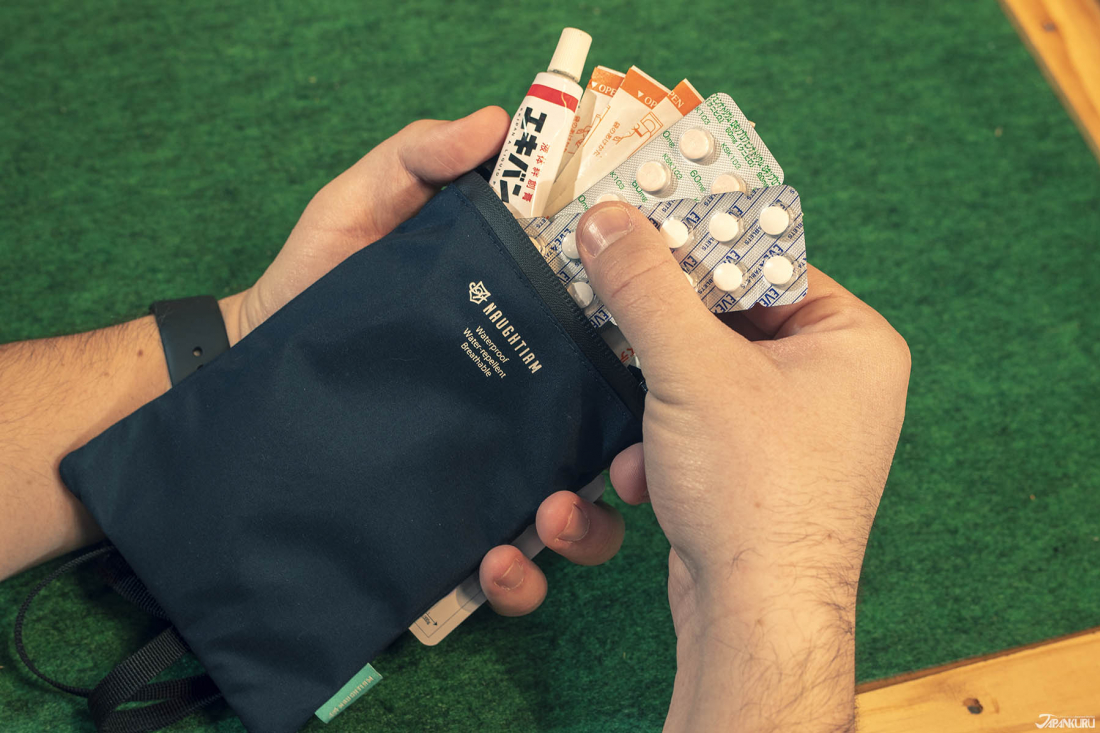 Got any daily meds? Need a little first aid kit that won't take up too much space in your bag? We recommend grabbing a little pouch like this one for things like painkillers and bandages, so you don't get stuck with a frustrating headache or a painfully rubbing shoe!
Gear up at Naughtiam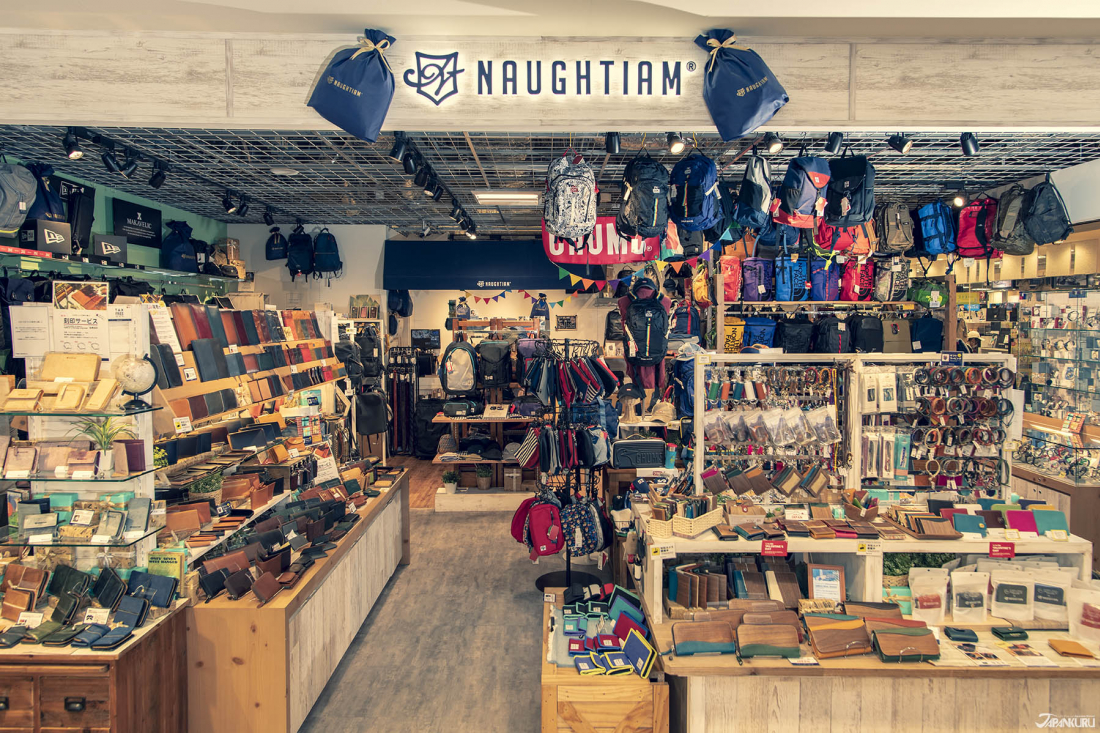 As we mentioned, here at JAPANKURU we're fans of Naughtiam, because it's really one of the best places in Japan to get bags, wallets, and other accessories of all kinds. They sell a pretty wide variety of popular brands, but they also produce their own items out of high quality materials like Italian leather. Swanky!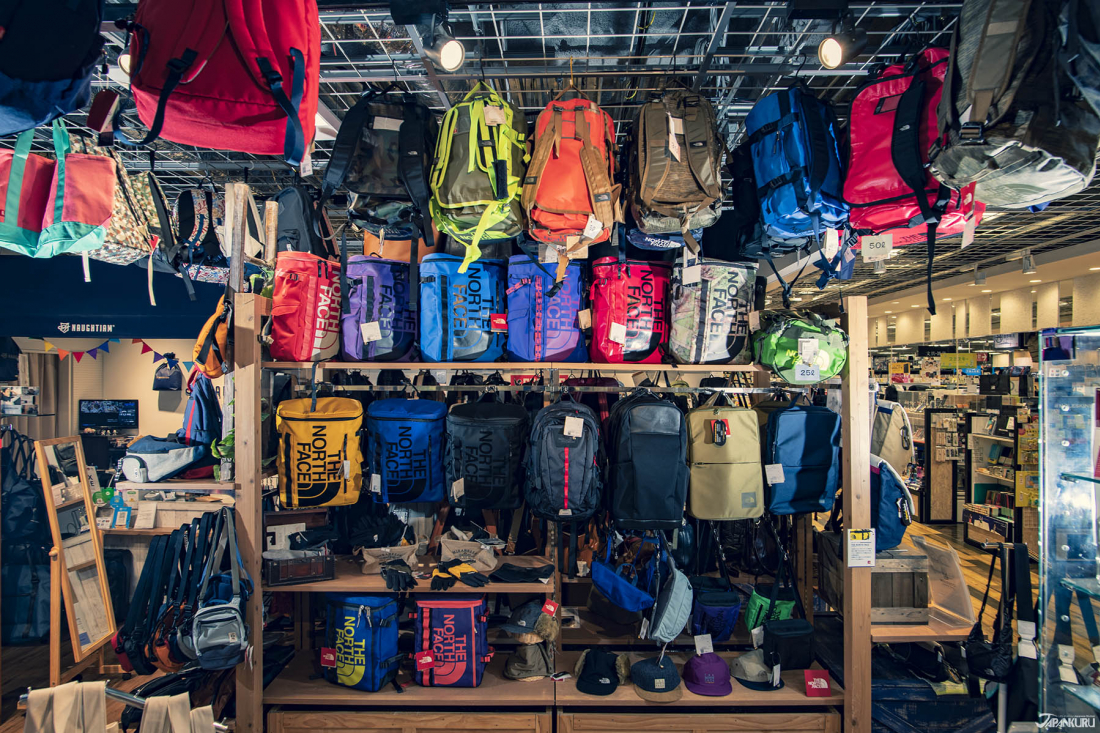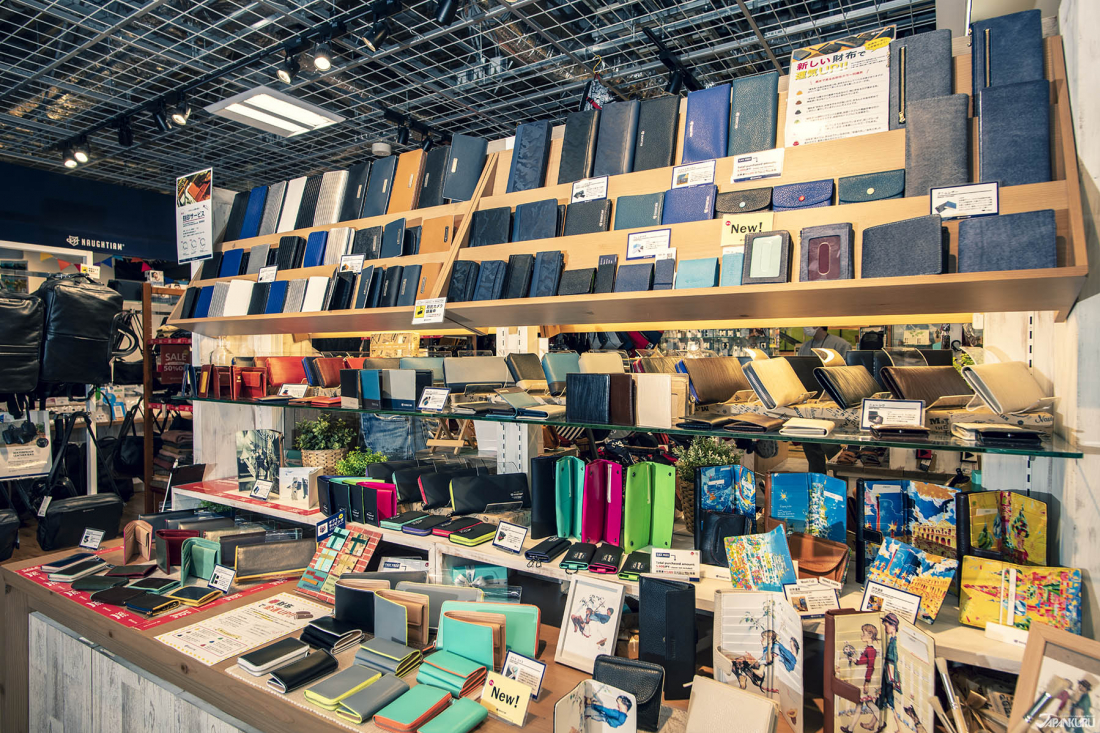 If you're looking for something that won't just be convenient during your trip, but an item you'll want to keep as a memento for years to come, check out their wallets! They've got some pretty cool options, from tiny little wallets that still hold everything you need, to larger items that act as canvases for some very cool art from Japanese illustrator Koichi Matsuda, based on Japan's world heritage sites (grab yourself a Mt. Fuji wallet before you go home)!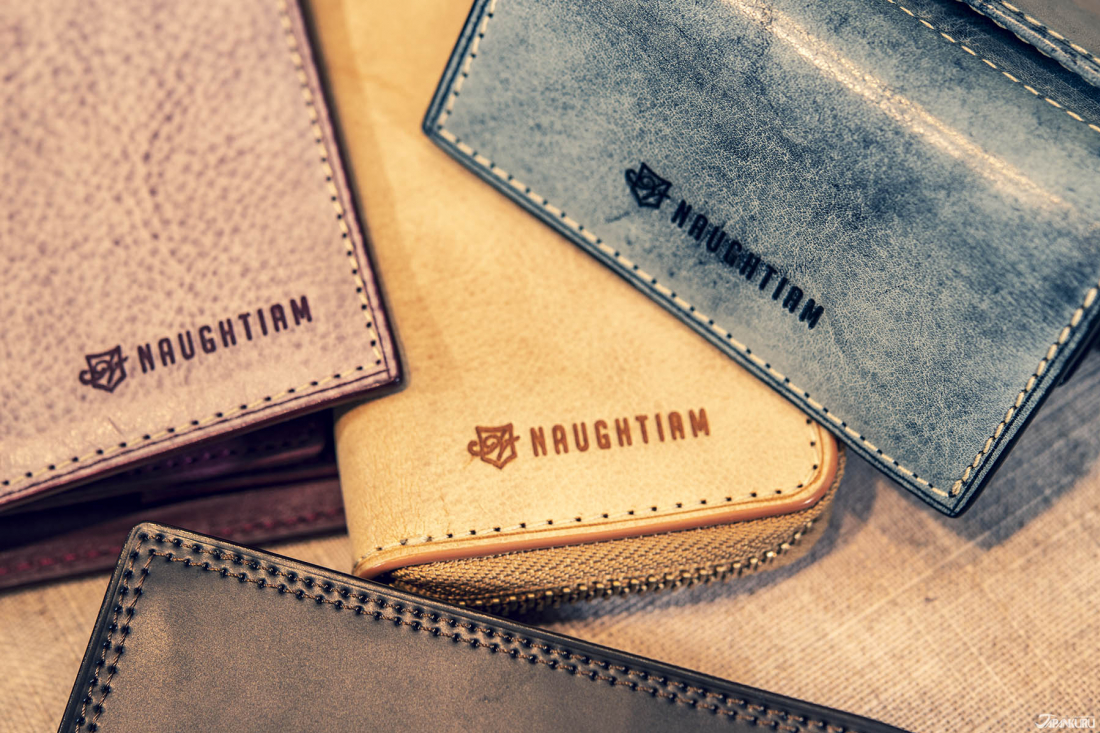 You can even customize some of the leather items, getting them stamped with your name or initials.
If you're interested in the brand, and thinking about picking up a travel bag for your trip or a sleek wallet or two while you're in Tokyo, just drop by Akihabara and head into the Yodobashi Camera store in front of Akihabara Station. Then get right back to sightseeing in this unique part of Tokyo!
Naughtiam Yodobashi Akiba Branch
Yodobashi Akiba 7F, 104 Kanda Matsunagacho, Chiyoda City, Tokyo
Hours: 9:30 - 22:00
Official Website (jp)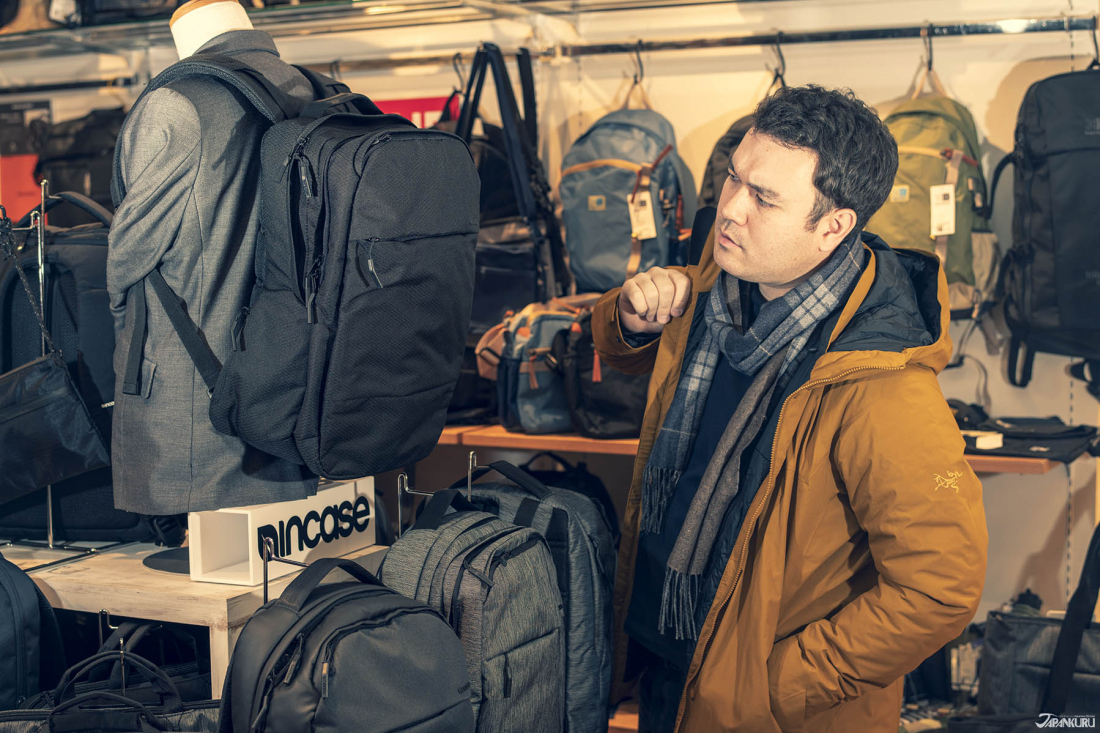 Did we help you remember something important to get done before the big trip? Remind you of some things you'll definitely want to pack? We've got even more travel prep information in our
Travel Tips for Beginners
article, but we'd love to hear your travel tips as well! Let us know on
twitter
,
instagram
, and
facebook
!